Get to know Creepy Co.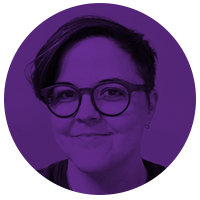 Partner, Creative Director
Kellie
hails from Yuma: a small Arizona town bordering Mexico, home of the best tacos ever, and some truly
haunted
locations.
She
is a lifelong artist, a trained designer/illustrator, and a natural born Creep. Her interests are many and greatly influence the work she does for Creepy Co.
She lives in Chicago with Suz and their animal babies. She loves horror films, Halloween, collectibles of all sorts, folklore, amateur ghost-hunting, and heady discussions about all of the above.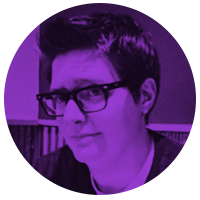 Partner, Business Manager

Suz is from Galesburg, Illinois: home of Carl Sandburg and the inventor of the Ferris wheel. Before Creepy Co., she was a professor of philosophy at various colleges and universities across the country.

She is an ardent film buff, an avid reader, has a couple marathons under her belt, and loves to travel. In her free time, she can be found snuggled up on the couch with Wilhelmina, the Creepy Co. mascot chihuahua-jack russell, and her two parrots.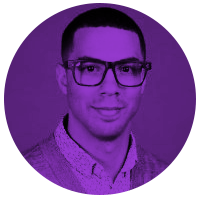 Jack-of-all-Trades, Resident DJ

Jason puts up with a lot from us. Slinging tape, assembling items, or being at the office in the wee hours of the morning to wrangle deliveries: Jason wears many hats at Creepy Co.

When he's not buried under an avalanche of cardboard boxes, Jason can be spotted many nights, spinning at a number of Chicago hotspots. A horror-hound, glasses enthusiast, and veteran DJ, Jason's taste in music is probably better than yours.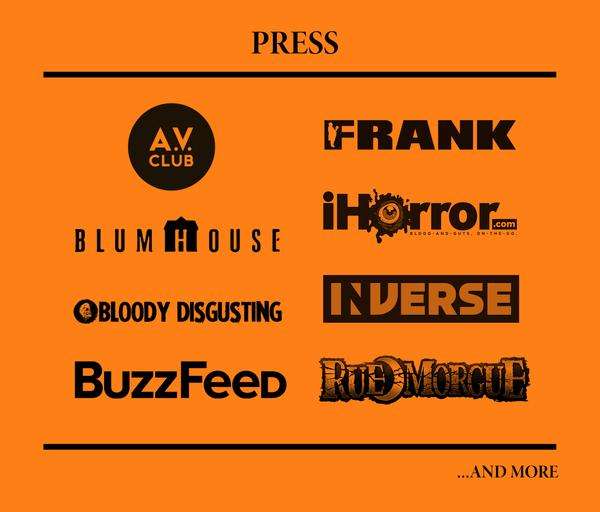 Creepy Co. is a Chicago-based collectibles brand born out of a love for all things creepy; especially horror films, the paranormal, everything Halloween, and the general specter of creepiness that surrounds a good deal of people, places and situations (both real and imagined) in popular culture. We're not just horror: we're a plastic fang-fueled study in everything that delights those who are Creepy-leaning!

It's hard to put a finger on Creepy Co., because it's not just one thing. It's a brand, but it's also a way of being: something that doesn't change about you depending upon the time of year, or what you're listening to, watching, or doing at any given moment.

With that in mind, we're always entertaining new ideas, making plans, and chasing the next awesome thing. We fancy ourselves innovators, and our efforts thus far have yielded some really exciting results. We're proud to have created firsts in our field, such as scented enamel pins, and genre-based moving/articulated pins.

But that's just the start. Summer of 2016 marked a huge change for Creepy Co. After just one year, we were both able to make the brand our full time focus, with Suz joining on full time in May. We hired some great people on to assist with operations, and obtained a warehouse space for shipping. Additionally, we've made some amazing connections that hold great promise for the future, including a growing calendar of top-notch licensed properties. We can hardly contain our excitement!

Quite possibly none of this would have ever existed without the support of Creeps like you! We owe our early and phenomenal success to the very real connections we've made with individuals around the globe; people who instantly know what our signature plastic fangs logo means, because of the punch of nostalgic magic that it delivers upon first sight! If you are reading this, THANK YOU!